Living room / Sofas / Electric sofas
Bonneville ref electric sofa
2,5-seater sofa ref Bonneville. 2,5-seater sofa with 2 electric relaxers Adjustable telescopic headrests Comfortable seat Microfiber fabric Slightly soiled and resistant fabric Electric motor ...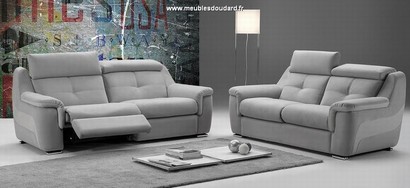 Pentagon relaxation sofa ref
Sofa 3 seats ref electric Pentagon.Couch available in 2 seats, 2,5 seats and 3 seats.Telescopic adjustable seats.Finition top-of-the-range model exposed micro-skin. Washable very ...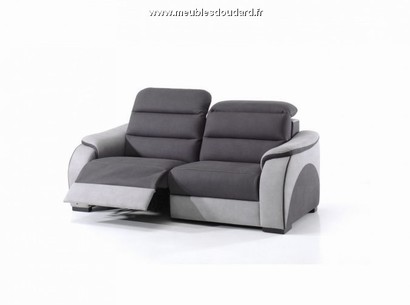 Relaxation sofa ref Dublin
Relaxation sofa with 2 large seats, Dublin ref. High-quality manufacturing in micro-skin fabric. 2 electric Relaxation seats. Adjustable headrests to adjust your neck according to ...

Electric sofa 2 Places
Electric sofa "Home-Cinema" 2p ref Charmed (DESTOCKAGE) Beautiful electric sofa seats 2.The electric relaxation is ideal for resting the vertebrae.Le relaxation position is perfect for ...

Sofa 2P relaxation electric Ref Annecy
Electric relaxation sofa upholstered in high-resilience foam and micro-skin fabric of the highest quality. Italian quality manufacturing. Relaxation system adjustable to the nearest mm in two places.

Promotion
-15%
Electric sofa ref Zenith
Electric relaxation couch available in 2 or 3 fixed seats or 1 engine: Dimensions: 2 seats: L 144 x H 107 Dimensions: 3 seats: L 192 X H 107 cm.Dimensions Armchair: L 85 x H 107 ...

CAMBRIDGE SMALL sofa
CAMBRIDGE SMALL high-end fabric sofa Fully removable chair SEAT: Expanded density polyurethane foam 35 kg / m3 BACKREST: expanded polyurethane foams with high density ...