Furniture / Wax + renovates furniture
Furniture wax, cleaning products
Complete pack for easy maintenance for furniture waxes or varnish. containing 1 turpentine wax + 1 renovates cabinet + 1 retouching pencil.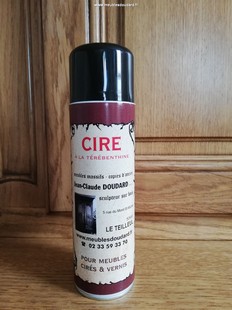 WAX FOR FURNITURE WITH TÉREBENTHINE 500ML
Maintenance wax for polished or varnished furniture This wax of very high quality is specially designed for the maintenance of antique furniture or new waxes or varnish.Professional wax easy to clean.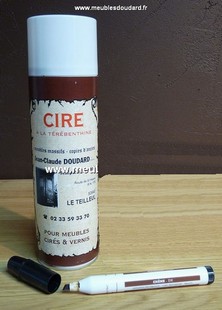 WAX MAINTENANCE PACK + RETOUCHE PENCIL
We offer a complete pack for the maintenance of your furniture in oak or solid cherry. Free port. This pack contains: 1 wax bomb. Turpentine wax aerosol, 500 ...