Furniture / TV cabinet / Directoire
Oak TV Bookcase Ref DH
Directoire style TV bookcase in solid oak, 2 sliding elements to hide your TV screen and store your books, DVDs, CDs. Shelves adjustable in height.2 doors, 6 ...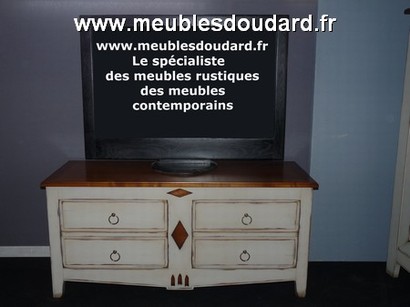 TELEVISION CABINET REF GO ME 0402 MERISIER
2 flat screen TV cabinet doors GO-ME 0402 in solid birch of France style Directoire. 2 swing doors way garage door. 1 drawer CD compartment. Dimensions: L 134 x H 62 x P ...