Furniture / Tables / Extendable Console Tables
Extendable table - Extendable console - Console with extensions
Online sales of modern expandable consoles ou style for space saving in an apartment to become large dining table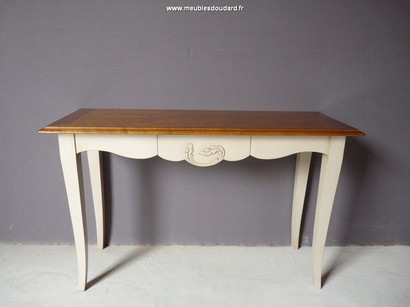 EXPANDABLE CONSOLE TABLE SCULPTED ARMELLE
Extendable Console Table Restore Armelle with 1 Drawer, Top, Feet, and Belt in France 100 Solid Cherry. Sculpture made by hand. Lacquered finishDimensions: L 120 xl 43 x H ...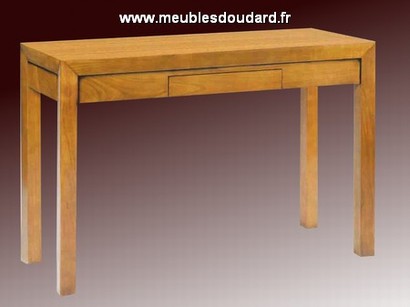 CONTEMPORARY EXTENSIBLE CONSOLE TABLE
Extending console table CONTEMPORAINE 1 drawer.Heavy feet, and belt in France oak 100% solid.Dimensions: L 80 XN 43 X H 77 cm. 2 50 oak plated service extensions cm included ....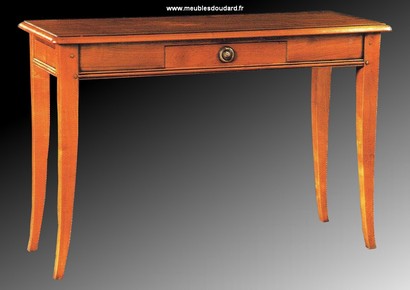 EXTENDABLE CONSOLE TABLE REF G51
Expandable console table with 1 Louis Philippe drawer, top, feet, and belt in France 100 solid cherry, solid legs. Dimensions: 80 L xl 43 x H 77 cm. 2 service extensions ...