Furniture / Offices / Secretary Offices
Secretary with drawers, secretary desk - happiness desk of the day
Secretary desk in solid wood with drawers, this desk is also called a happiness of the day in cherry massive with drawers.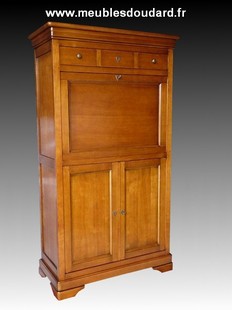 SECRETARY LOUIS PHILIPPE 2 DOORS REF L28 MERISIER
Bureau secretary style Louis Philippe 28 1 solid birch, 2 drawer at the top, 90 doors. Dimensions: W 160 x H 40 x W 2 cm. Secretary interior design: burgundy leather top, XNUMX ...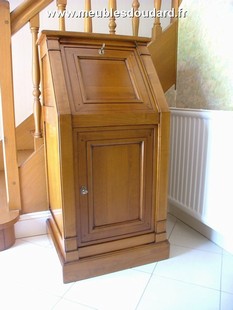 SECRETARY DIRECTORY MERISIER REF
Secretary Directory ref Des, France 100% solid cherry, background and shelves in solid chestnut. Dimensions: W 75 x H 130 x W 47 cm. Traditional manufacturing: tenons and mortises and ...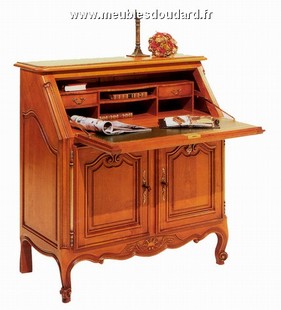 SECRETARY BACK OF ASS LOUIS XV MERISIER
Sumptuous regency scriban in France solid birch, sculpture made entirely by hand, 1 flap door upholstered in green leather and gold, 2 small drawers + 4 niches, 2 doors. 1 adjustable shelf ...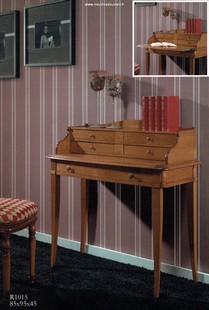 OFFICE HAPPINESS 5 DRAWERS IN MERRY - REF R1015
Office 5 drawers, 1 outgoing top directory R 1015 100 France 5 massive. Traditional manufacturing: tenons and mortises, XNUMX drawers mounted with dovetails. Front and side in ...