Furniture / Complementary Furniture / Office Filing Cabinets
SEMENIER 6 DRAWERS REF 6401 GO MERISIER AND COLOR
6 Go 6401 Go solid birchwood chest of drawers from France, solid ash and solid wood base and shelves. Dimensions: L 66 x H 134 x W 41 cm. Traditional manufacturing: assemblies to ...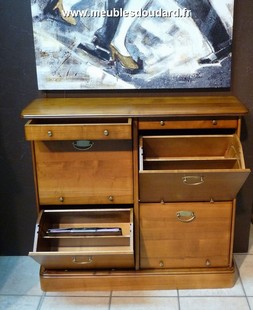 OFFICE CLIPS 6 DRAWERS REF MC02 REF
File folder for solid cherry files from France ref MC02M DRU, 2 drawers + 4 drawers drawers.Production of quality: Furniture in solid cherry.Les backs, funds, and ...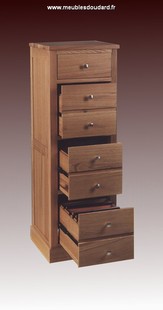 SUSPENDED OFFICE FILE CLASSIER REF 1269MU OAK
MU 1269MU chest of drawers desk cabinet in solid oak from France in contemporary style, 3 drawers with hanging file + 1 drawer at the top. The drawers are on ...