Furniture / Bedrooms / Nightstands
Bedside table - Bedside table - bedside table
Online sales of nightstands et nightstand with 1 door and 1 drawer style Normand or Louis Philippe solid wood, oak or solid cherry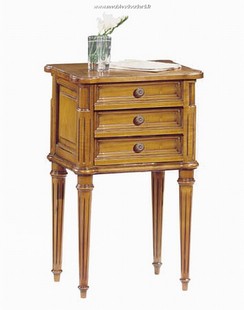 CHEVET 3 DRAWERS LOUIS XVI MERISIER
Bedside LOUIS XVI ref 200395 solid cherry of France style LXVI, column legs and flutes. 3 drawers. Traditional manufacturing: mortise and tenon joints. Dovetails ...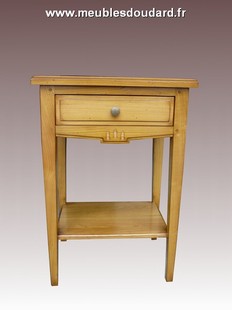 CHEVET 1 DIRECTORY DRAWER REF. GO 560 MERISIER
Bedside Directoire, Melanie 1 drawer, & GO ref tablet 560-ME solid birch of France style DIRECTORY. Dimensions: L 44 x H 62 x P35 cm. Traditional manufacturing: post assemblies ...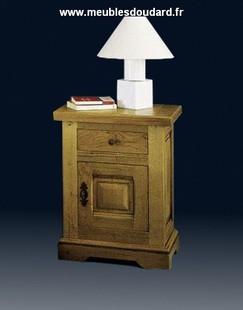 CHEVET 1 DOOR, 1 DRAWER REF ANTAN OAK
Antan rustic bedside table 1 door, 1 drawer ref AN 24. handcrafted in 100% solid oak with knots to give an old look. Dimensions: L 55 x H 70 x D 37 cm Antique oak color (...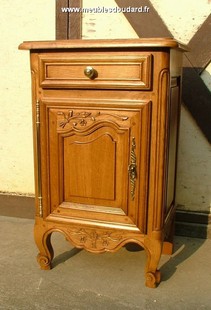 NORMAND NIGHT REF. BOCAGE OAK
Beautiful bedside 100 1 solid oak Ref Bocage 1 door 44 drawer, sculpture made entirely by hand in the rules of art Dimensions: L 71 x H XNUMXx ...

LOUIS PHILIPPE DOORED DOOR REF: FL6570 GO MERISIER
Superb bedside ref: FL6570 GO with door left or right LOUIS PHILIPPE 1 door, 1 drawer in cherry of France, back and shelf in massive 100 ash. Feet hoofs made of stainless steel Dimensions: L 47x H 59 x 35 ...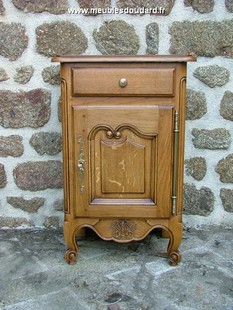 SINGLE PEPPER OF WHEAT REF. DES.JAC BLE
Normandy bedside reef wheat. simple jac, solid oak.0,70 x 0,45 x 0,32 1 door and 1 drawer, 1 adjustable table on racks. Feet volute and wand fitting. A sheaf of wheat has seven ...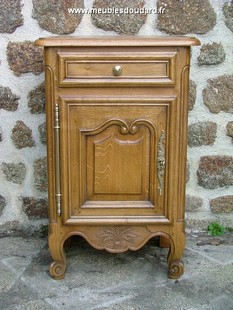 NORMAND NECKLACE REF. WHEAT PURE
Norman bedside table 100% solid oak, ref wheat ears, 0,70 x 0,45 x 0,37, with 1 door and 1 drawer; laces and keyhole and key in solid brass. 1 adjustable shelf on rack and pinion ...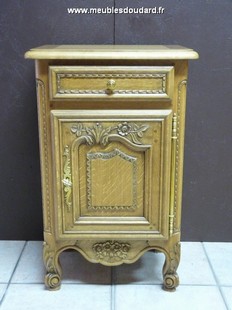 NORMAND CHEVET REF ROSE
Norman bedside ref pink 100% solid oak 70X45X32 1 door + 1 drawer with nail strokes around. Volute feet with acanthus leaf, nail strokes on the baguette, country bouquet on the ...