Destocking / Libraries / Libraries 3 doors
Cherry bookcases or oak bookcases in 3 doors
Cabinet 3 library custom doors, oak or solid cherry. Furniture homemade library to your measurements, delivery to your home.


Clearance
-40%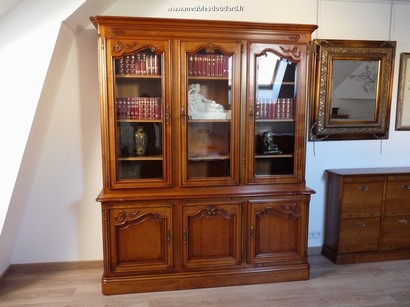 Library Regency solid cherry
Library 3 solid cherry doors of France, funds and shelves in beech massif.glaces beveled, 1 zipper on green leather with gold mesh.High quality workmanship: assembling by tenons and ...

Sales
-35%
Antique oak bookcase
Bookshelf 2 body antiquaire ref.Body top: 2 solid doors + 1 door glazed in the middle.Bottom: 2 sliding doors + 2 drawers on slides with brakes in the middle.Dimensions: ...