Destocking / Tables / Oval tables
Oval solid wood table - Extending oval table - table
Online sales oval-style tables ou oval wooden design tables solid, oak or solid cherry, from all dimensions with extensions, meublesdoudard.fr
Clearance
-20%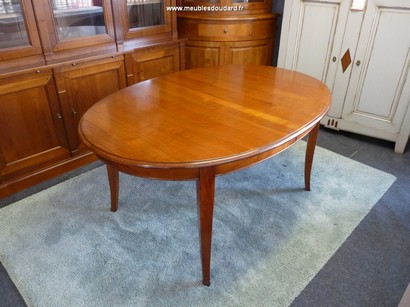 Solid birch oval table LPH (DESTOCKING)
Superb oval table in solid cherry with antiquaire finish. Manufacture high-end solid cherry.2 extenders in wallet 50 cm.Feet sabers.Les extensions deployed, you will be able to ...

Clearance
-15%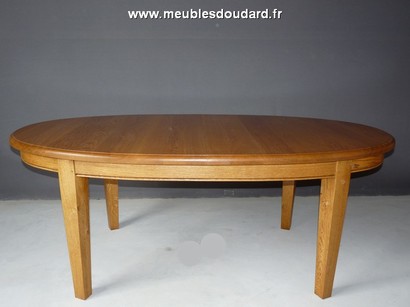 OVAL RUSTIC OAK TABLE WITH EXTENSION REF GC 200 ST OAK MASSIVE
Destocking Louis XIII rustic oval table ref GC 200 ST. Solid oak from France.The feet are sheathed and the belt is bent in the mass. The tray is made of solid oak.2 45 extensions cm ...