Destocking / Offices
Office furniture in solid cherry and solid oak desk
Big choice
de
Louis Philippe offices
de
Directoire offices in solid birch
de
rustic offices
and the quality of their
modern offices in solid oak.
Clearance
-15%
COMPUTER OFFICE REF BU02C DRU OAK
Modern computer desk in solid oak of France ref BU02C. DESTOCKAGEChene massive and various solid woods of France. 1 door on the left, with 1 drawer inside + 1 tablet for ...

Clearance
-30%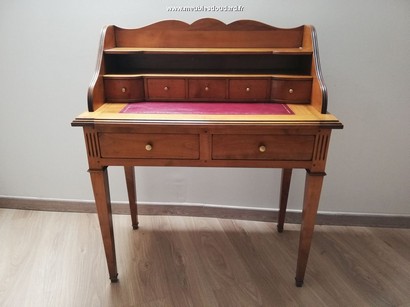 SECRETARY DIRECTORY 7 DRAWERS REF R1065 MERISIER
Superb secretary Directoire 7 drawers ref 1065 100 solid cherry 7 Traditional manufacturing: tenons and mortises, XNUMX drawers mounted dovetail. Front and side birch ...