Destocking / Sofas
leather sofa - fabric sofa - club sofa - rapid sofa
Doudard Furniture sells leather sofas et fabric sofas, electric relax sofas and rapido sofas, club sofas, chesterfield sofas


Clearance
-20%
2P Relaxation Electric sofa ref Annecy (DESTOCKING)
Electric relaxation sofa (DESTOCKING) Made in Italy quality.Mens relaxation system adjustable to the nearest mm on both squares of the sofa.Cushions filled with high-resilience foam, ...

Clearance
-30%
Electric relaxation sofa 3P Loft Relax
Contemporary electric sofa relaxation 3P.Production of quality with a structure in steel and solid wood. High quality finish. 2 electric seats adjustable in sitting mode, or ...

used
2 fabric sofa
Two-seater sofa "very good condition" Dimensions: W 145 x H 85 x W 50 cm Colors: Red and beige orange 4 cushions red Structure: Beech wood Seat and backrest: Foam ...

Clearance
-30%
Sofa 3 relaxation places ref Roma (DESTOCKING)
Sofa 3 electric relaxation seats ref Roma Destocking due to a slight defect of the leather at the back of the sofa. Dimensions: L 200 X H 95 x P 55 cm Colors: Light gray and gray ...

Clearance
-15%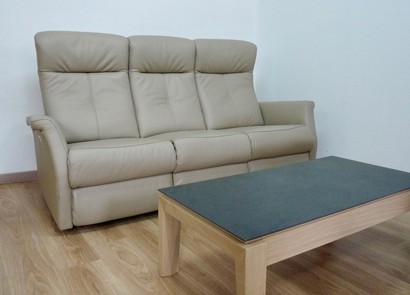 Sofa leather relaxation 3 places Ref Odyssey
Sofa 3 seats electric leather with 2 relaxation seats range prestige. Dimensions: 200 x 110 X 52 cm (W x H x D) Seat: Cowhide leather excellium File: Bonded leather Structure: ...